What we create
We create love every day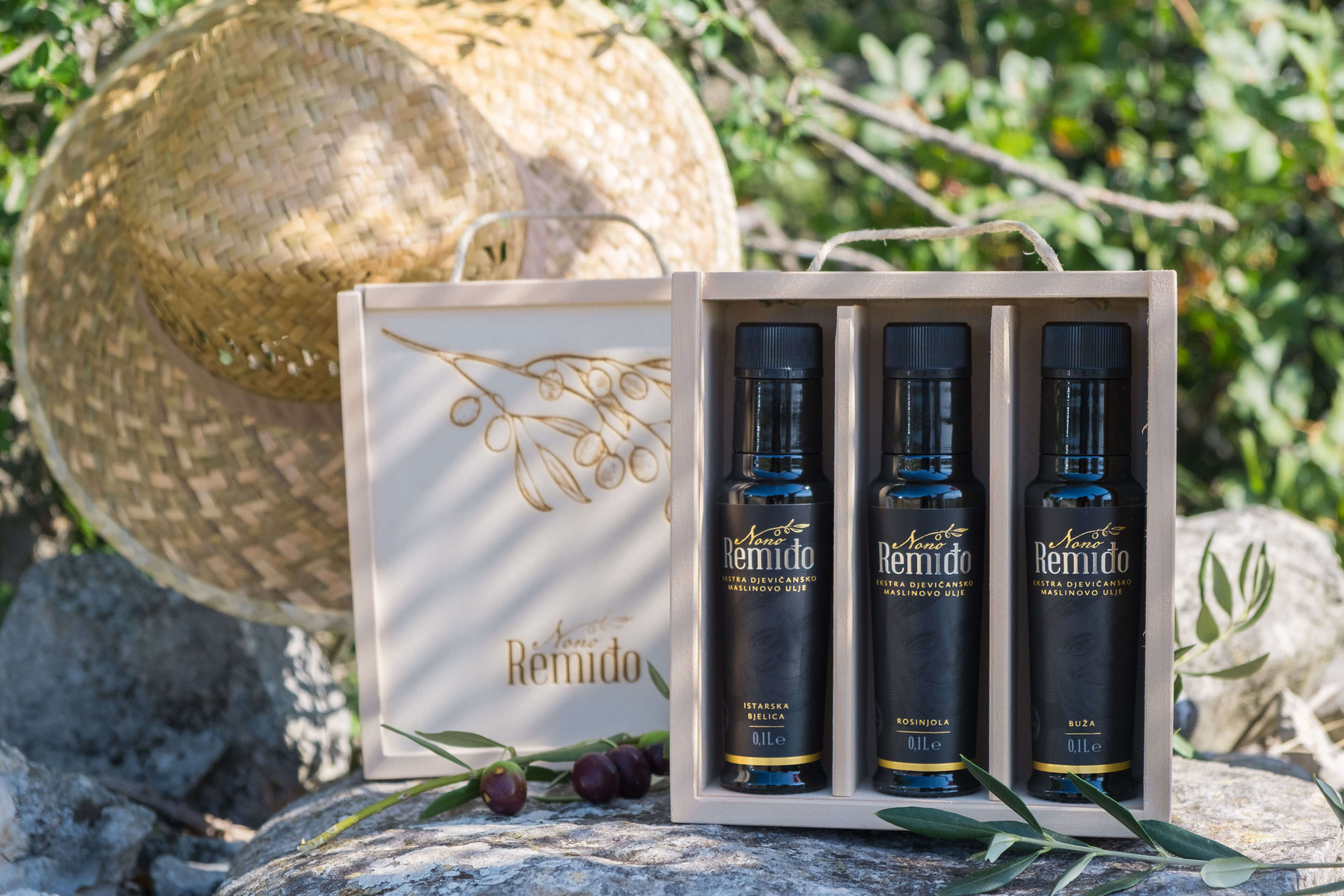 Olive – Queen of Foods
Our 'liquid gold' is the most famous bearer of the name Nono Remiđo – olive oil. Indigenous bougins, istarska bjelica washes, rinsols, carbonaceans, leccins, pendolins, frantoi, and maraiols – these are our olive trees growing on the sunny southern valleys of Finida and Valada near the sea, between Rovinj and Bale in beautiful Istria. Their fruits are blended into a fresh, bitter, spicy, unique, and harmonious harmony of extra virgin olive oil – justo to make Nono Remiđo. In addition to mixed olive oil (blends), we also have Buža monosort oils, Rosinjola, and istarska bjelica.
To create top quality extra virgin olive oil, our early harvest of olives begins by handpicking the fruits to preserve them. Fresh olive fruits are immediately processed by cold pressing in our oil mill located on the property. Due to the quality of the oil, our liquid gold also comes in high-quality packaging – thick dark glass and a plug against oil oxidation that will preserve the color, aroma, and taste of the oil as if it were just filled.
The fullness of the flavors and mild spiciness give this oil a unique taste that makes it hard to resist!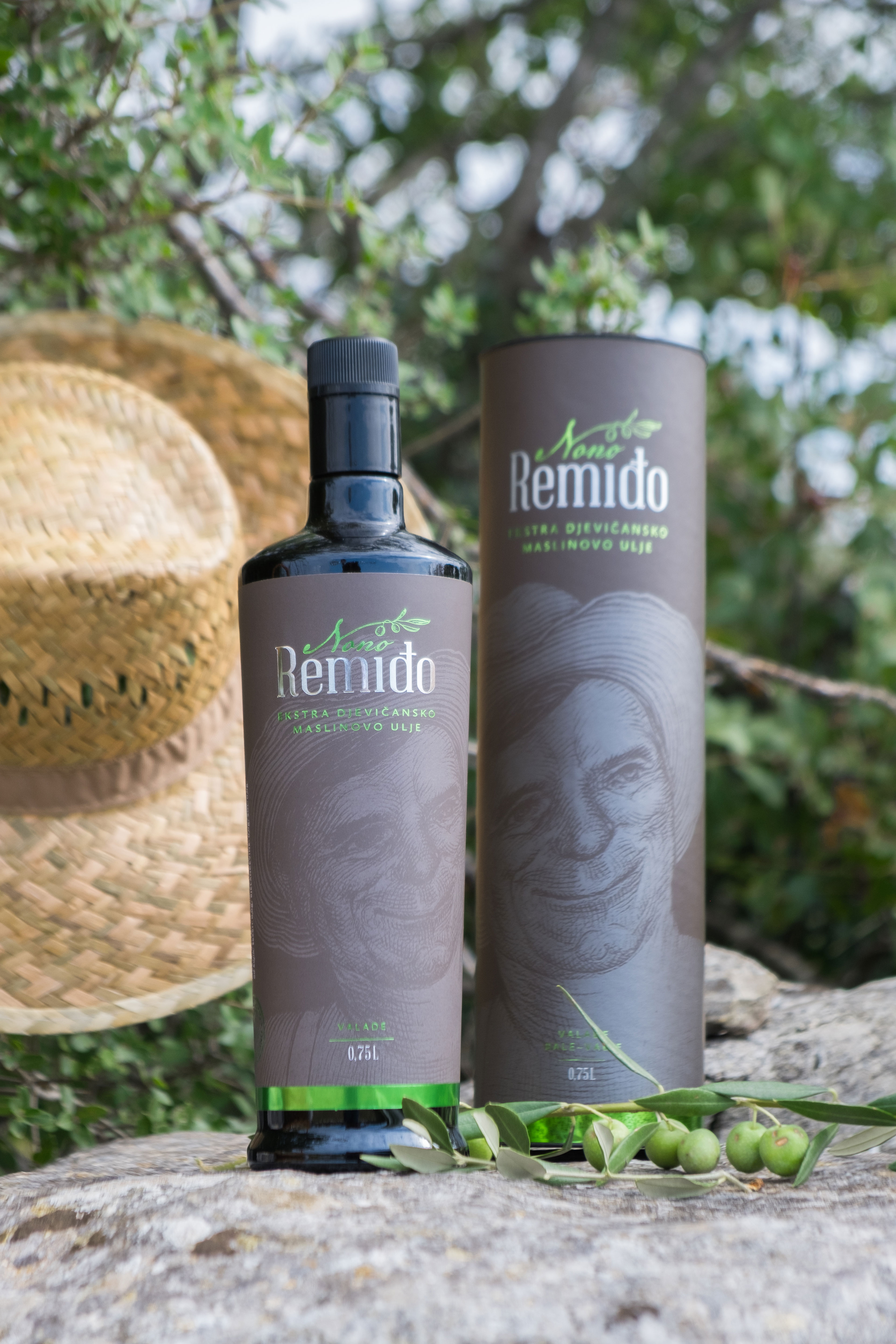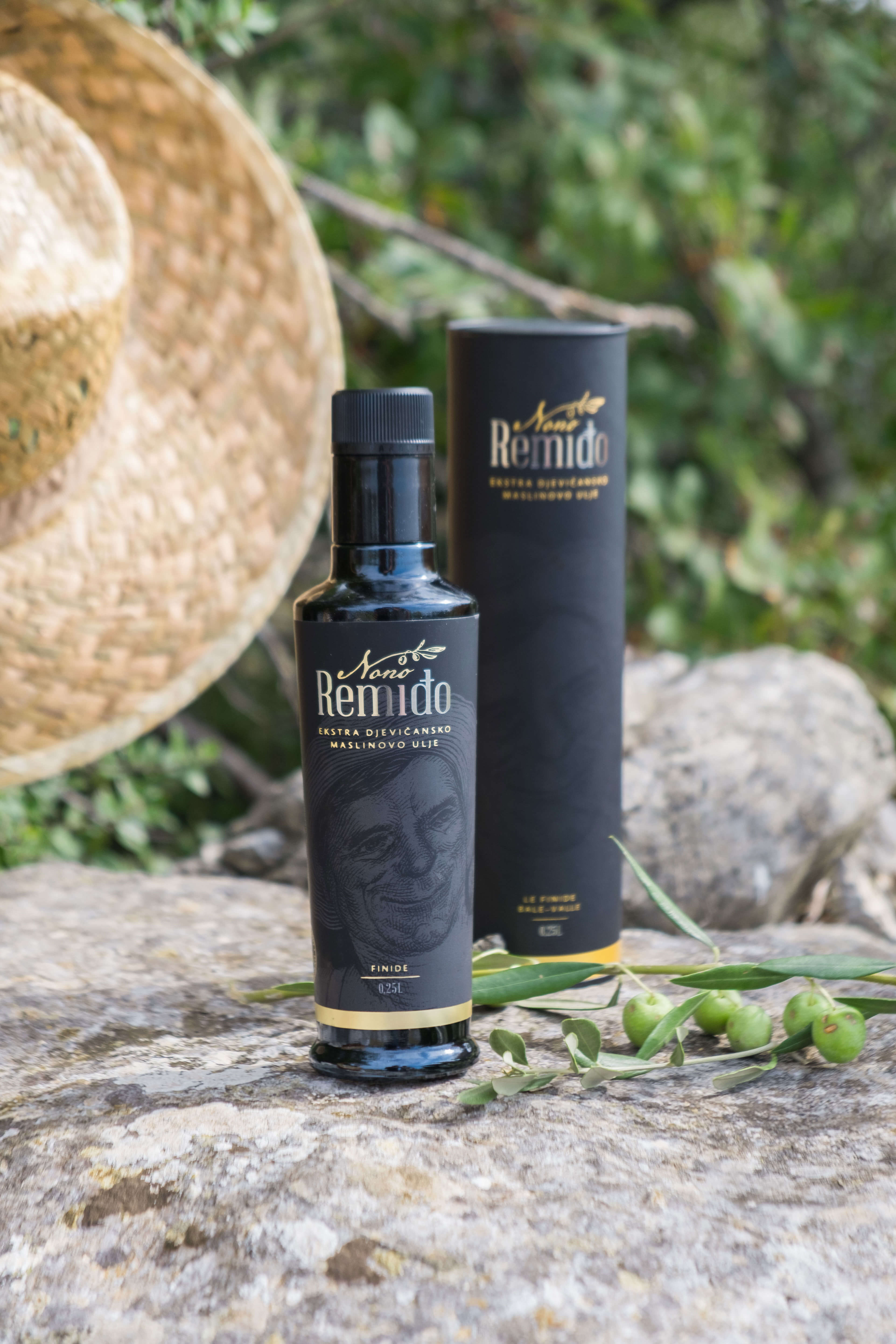 Prizes
FLOS OLEI
The world's famous guide to extra virgin olive oils has proclaimed us one of the TOP 500 olive oils in the world!
Rosinjola 2019.
Gold award at the Olive Oil Festival, Vidnjan
Rab 2014.
Winner at the Olive and Olive Oil Days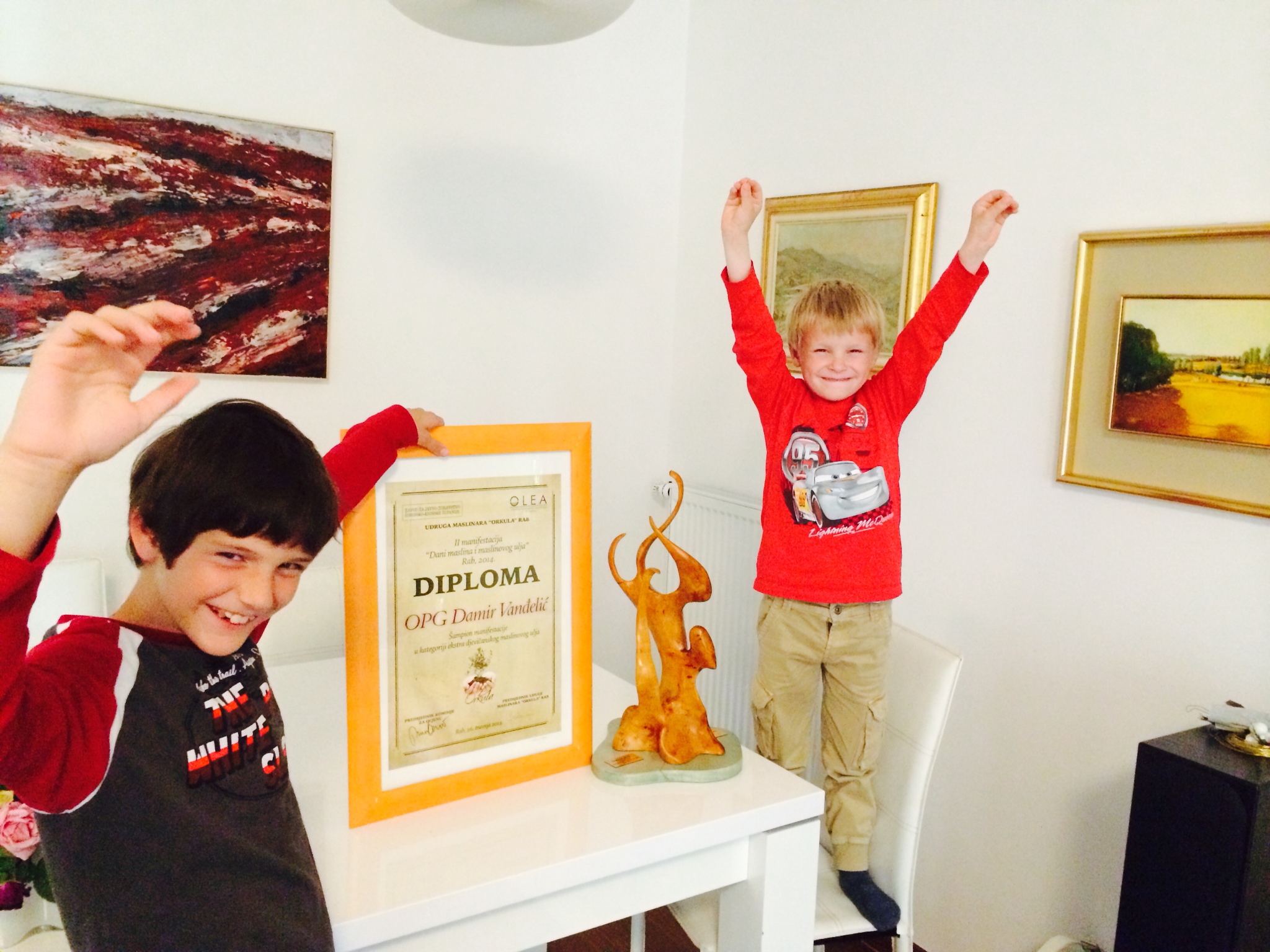 But our fine olive oils are not the only thing that makes Nono Remiđo proud, The berries we grow on our property we produce brandy and liqueurs with made from raspberries, blackberries, strawberries and rose flower petals. What sets them apart from others is that they do not come from "komina" (the rest of the wine grapes), but from mistelle – healthy berries from table grapes and their juice. Natural made and healthy fruits, along with apple brandy and the grapevine bases, these sweet-flavored aperitifs are a beloved part of any family table.